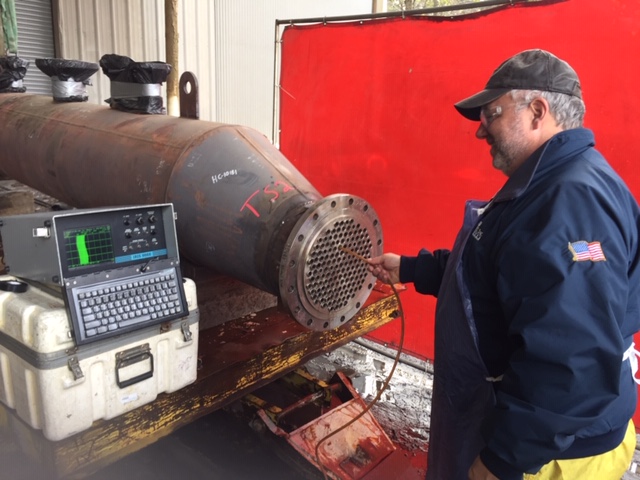 NDT Inspection Methods such as IRIS, Magnetic Flux Leakage, or Remote Field Testing, are widely used methods for examine of Carbon Steel Heat Exchangers, Boilers and Finn fan Cooler Tubes.
Defects such as: OD Corrosion, Pitting, Erosion, & Cracking. These defects can cause leaking tubes which forces an emergency shut down of these systems.
Inspection can be performed with accurate and repeatable test results. Origin of defect can be distinguished, Information regarding defects type, severity and location can be provided and recorded. Recommendations for tube replacement or plugging will be in accordance with industry standards and specifications.
Early detection of weakened or damaged tubes by nondestructive testing means is an efficient, accurate and economical method of maintaining mechanical integrity.